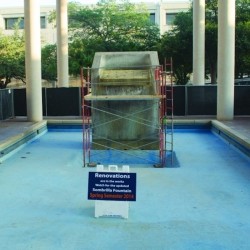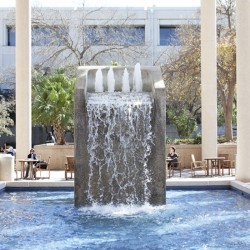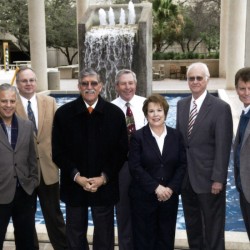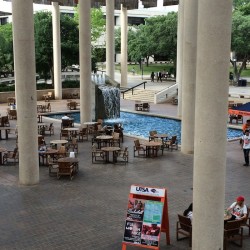 General Contractor Projects
Sombrilla Fountain Restoration,
University of Texas San Antonio, Texas
Awards:
ABC South Texas Excellence in Construction Award
Market:
Education
Delivery Method:
Job Order Contract
Type of Construction:
Renovation
Project Size:
n/a
Project Value:
$247,625
Project Overview:
The Sombrilla Fountain Upgrades consisted of checking existing pipes for any breaches. The existing fountain pump room and equipment was removed. Three new condensate units and pumps were installed in the John Peace Library. All the pump room filters, controls, valves and electrical were modified and new equipment was installed to work with the new condensate units. The area surrounding the Sombrilla Fountain and Monument was hand cleaned and all aesthetic finishes of the fountain including tile, plaster, paint and equipment were restored or replaced. New LED lights were fitted to the Sombrilla Fountain Monument to complete the upgrade.