Alpha Takes Safety Seriously
Since our founding as a family owned general contractor, the health and safety of everyone on our job sites has always been our number one priority. The single most important thing each day is that our loved ones out in the field return home safe after each day's work.
It was from here that the ethos of Alpha's Safety Program and Culture was developed.
Alpha's Safety Program is designed to provide guidelines for the establishment of healthy and safe jobsites and workplaces for our employees, subcontractors, vendors and clients.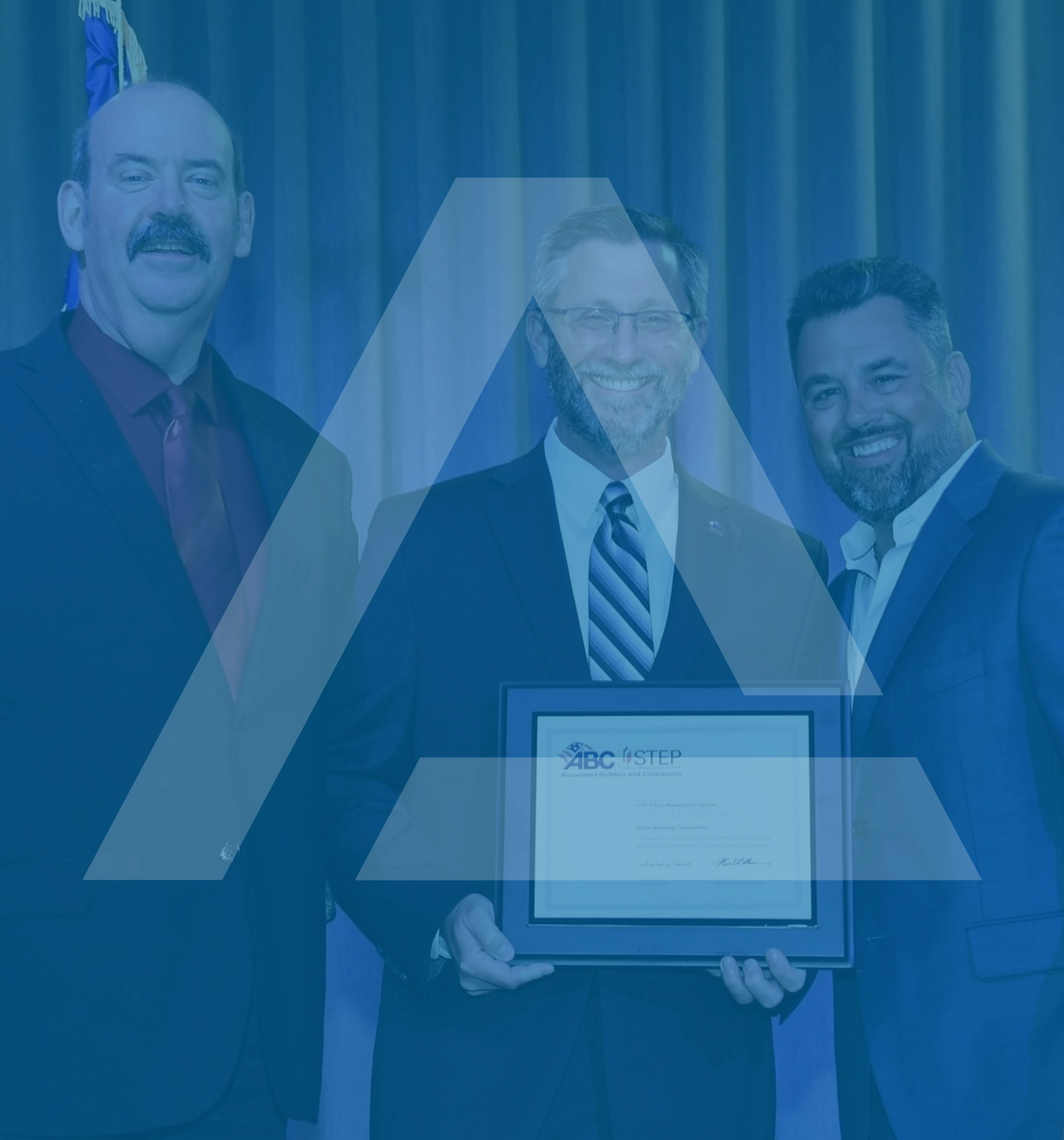 COMPLIANCE
Alpha recognizes and includes OSHA and client requirements in all site specific safety plans. Our Safety Department has instituted a multifaceted approach to job site safety, which includes:
Safety Hazard Analysis Checklist
Superintendent and Corporate safety jobsite inspections, reporting and correcting
TRAINING
Alpha's dedicated safety professionals operate with the mindset that knowledge is power. If our teams are educated and trained on the dangers of the workplace around them, they are more likely to be cautious, aware and prepared for what their day might hold. As a result, we spend many hours training our employees on the importance of safety.
Alpha safety department personnel are Authorized OSHA Trainers
All field personnel are required to complete an OSHA 30 hour training course
MANUALS & PPE
Safety, Emergency Response and HAZCOM Program Manuals are provided with instruction and kept current with new standards, technology and information. Basic PPE equipment (such as hard hats, safety glasses, etc.) and warning signs are required at all times. We cannot engineer all hazards out of a project, but we can closely monitor the use of PPE for proper use and maintenance.
Alpha's Quality Control Program establishes procedures for the scheduled and unscheduled inspections of all our work.
It is structured to encompass the major disciplines of: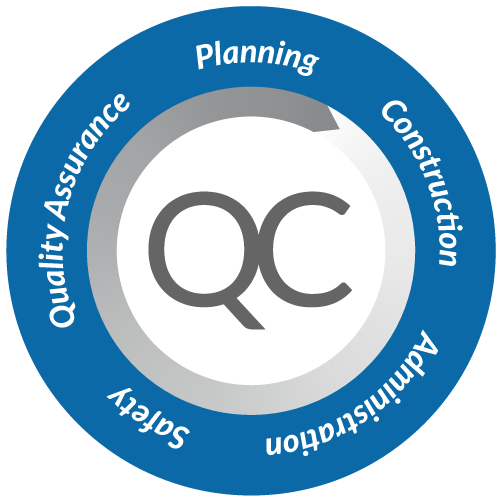 The program is designed to ensure the quality of materials, equipment, workmanship and warranty service complies with the provisions and specifications of the contract.
Employee and subcontractor commitment to quality is emphasized through training and the implementation of Alpha's quality control program on every project. Standards are used to evaluate all construction demolition, installation, materials, equipment, testing workmanship and warranty service.
Our phased quality control process is applied to every project and describes the various planning steps that must occur to ensure the project will be executed according to plans and specifications. The main phases include:
Planning and scheduling phase
Construction phase
Closeout and warranty phase
In addition, phased inspections and team meetings are held to ensure these standards are met for each project.
SAFETY AWARDS & ACCOLADES
Alpha Building Corporation's Quality Control and Safety Department has been honored annually with the Associated Builders and Contractor's Gold or Platinum Level STEP (Safety Training Evaluation Process) Award. The STEP award recognizes our long history of safety excellence. In 2019, Alpha was awarded the Platinum STEP.
OSHA Zero Incident Year – 2016 & 2017
The Associated Builders and Contractors – National Association has designated Alpha Building Corporation as an Accredited Quality Contractor (AQC) every year for over ten years. The AQC program publicly recognizes and honors construction firms that have documented their commitment in five key areas of corporate responsibility:
Quality
Safety
Employee Benefits
Training
Community Relations