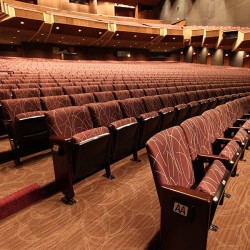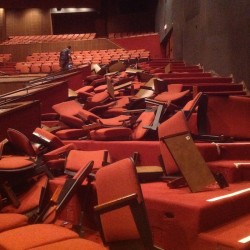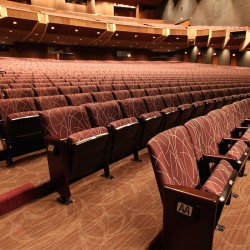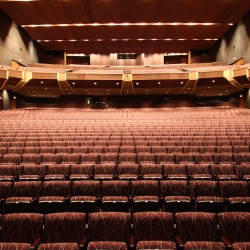 General Contractor Projects
Rudder Auditorium Renovation Texas A&M University, College Station, Texas
Awards:
Market:
Education
Delivery Method:
Competitive Bid
Type of Construction:
Renovation
Project Size:
32,796SF
Project Value:
$185,089
Project Overview:
The scope of work for this project consisted of removing all seat lighting fixtures and converting all new LED seat and existing wall mounted lighting from 120V to a 24V circuit.
New base boards were installed and every one of the 2,500 seats in the auditorium were replaced with a custom designed seat chosen by the University. Furthermore, every last inch of carpet was replaced (32,796 SF).
All this was done while working within a busy University campus and meeting the schedule deadline for events in the auditorium.